On my 39th birthday, I told my family that I wanted to learn to do the splits by my next birthday. It seemed of all the goals I could choose for myself, proving that I was able-bodied enough to learn a new physical skill was the one thing I wanted to commit to in the coming year.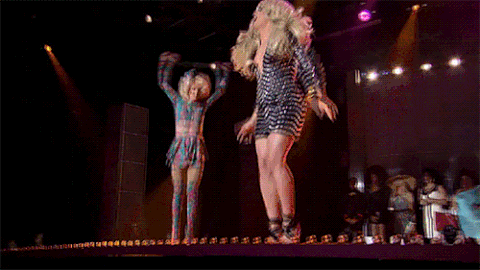 You see, there were things I thought I could never do, and so I never tried. It seems that our elementary school-aged voices never truly diminish, and I was pretty young when I was told maybe I should never dance. Ever. I wanted to become a Broadway star as a child, and while I showed promise in the acting and singing categories, my brain and my body didn't want to cooperate when it came to movement. And the adults in my life took opportunities to remind me of my Baptist roots (generationally lacking in strong dancing genes) and my one-time tap dance fiasco.
The year was 1986, and my stern-faced tap instructor fired me from classes after our first recital because I invented all my own moves to "Button Up Your Overcoat." Then, unlike today, I didn't have a chance to turn that moment into a lucrative viral video, and my mother—a young, first-time parent—was shamed into removing me from the class because of my supposed insubordination instead of offering me a chance to shape up and understand my creativity required limiting. Back then you could be deemed a lost cause no matter how much money your parents paid on cute sequined recital dresses. (One of which came with, of course, a yellow overcoat, a prop for the song I screwed up.)
When I didn't understand why I couldn't go back to tap class, my mom explained to me about my not-following-choreography problem coupled with my natural lack of gracefulness. From then on: I wasn't a dancer. And despite some wicked 5th-grade dance routines to Paula Abdul at recess, the I'm-not-a-dancer mantra stuck. It's safe to say I took the road traveled by class clowns and physical comedians for ages: Turn your inability into a laugh. It can't hurt if you suck because you're not trying. Amiright? (See, also, how I handle: bowling, darts, laundry, board games where I'm clearly losing/suck.)
I did entertain the idea of taking tap lessons and tap-dancing at my 40th birthday WITH some splits thrown-in, but I recognized right away that was not only too ambitious but most likely excruciating for my friends and family to endure as a piece of performance art. You 100% know I'd also try to do the whole routine in a replica of that yellow sequined outfit, too...which is why I have a therapist who knows she needs to talk me out of putting myself in embarrassing situations. (Think I would've learned that sooner.)
The splits: I settled on a feat that could impress in seconds and require nothing more than a pleased nod and clap. Done and done.
So, for three weeks after my 39th birthday splits announcement, I stretched, I watched YouTube videos, I told friends about my plans. Then I forgot all about my desire to do the splits until I sat down to work on some goals for 2020. My goals fell into their usual patterns: healthy eating, writing every day, reading every day, writing every day about my reading every day, etc. Then I remembered: shit, I lost precious time on my splits goal. Two months of training wasted.
To be sure, I do have some other awesome 2020 goals.
I've committed to reading 100 books which would be the most I've ever read in a single year. (I'm going to attempt to double-up books on the "52 Books in 52 Weeks" challenge available through a blog called Mommy Mannegren.)
My publishing and writing schedule, both for work (I love work!) and for my fiction, is kinda epic and won't allow me the time to do things like binge-watch all three seasons of Broadchurch on Netflix in a 72-hour period (which requires total lack of showering, no human contact, a bedtime of 3 am while you sit among the detritus of Diet Coke cans and empty hummus containers, all used to fuel your addiction to Tennant and Coleman), but I STILL made specific TV goals, too, so 2020 won't be all work and no TV. Who do you think I am?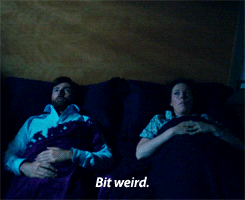 Perhaps the biggest goal will be to bring back consistent blogging...something I have not done since the publication of Virulent nearly 7 years ago. It was a decade ago when I started my Around the World in 80 Books Blog and opened my world to writers and readers interested in having a reading journey with me. It was also ten years ago when I started to write Virulent. And ten years ago, I had no idea I would end the decade with 8 published books under my own name, three more under a pen name, enjoying Virulent's best-selling status, and completely shifting my career and life focus away from classroom teaching.
I will write more this year about giving up my classroom and my teaching career, and the struggles I've faced as someone with mental illness in an unforgiving environment. I'll write about what's next for me and how I plan to use my 15 years in the classroom as a writing teacher for teens on my own terms. There is no gimmick like my blog before...but there will be posts about books, writing, teaching, life, parenting, my childhood, mental illness, and constant updates about how I'm doing with the splits. Also: I'll host some blog posts about other writers and student writers I know, and hopefully introduce my readers to a bunch of incredible storytellers.
If in August 2020, I can't do the splits, maybe I can give up that dream and instead create some nice metaphor about failure, but until then: I'm done shutting down ambitious goals without healthy attempts to reach them first. These past few years have been a time of immense pain and growth, a time of grieving and rejoicing, and a big period of learning who I am (who I really am) and becoming brave enough to live authentically...which I haven't always been able to do. Maybe that's the definition of growing older: May we always be able to change our behavior if it hurts people and embrace behavior enthusiastically if it does not.
Here's to a new year, new decade, an ambitious year for words of all kinds. Keep checking back in for stories about my life, writing encouragement, television critiques, and reading updates. My heart is full with the opportunity to connect with you.
With love,